This post may contain affiliate links. Please read our disclosure for more info.
Have you ever wanted to learn how to start a business with no money? Is that even possible? What if I told you that you can start an e-Commerce business online without any investment?
Well, if you told me that a few years ago, I wouldn't believe you but having worked in the digital landscape for almost 8 years, I know what's possible and I know what's not.
And I know that you can make money online from home selling the products you want, without spending a dime using a technique I'm going to share later in this post.
However, a zero investment in a business comes with 200% commitment and hard work.
Keep in mind that overnight success does not exist!
Driving traffic to a site is pretty fast, but building and growing your online presence on this traffic machine platform is what will take a bit of time.
It surely won't take you years or many months but one month or two or even a few weeks if you apply well the strategy I'm about to share with you.
Without any further ado, let's get started.
What Is Print On Demand
Ok, before you leave this blog because you already know what is Print On Demand and you know that you need money, tons of money to advertise the business, let me tell you this:
There's actually another route in this world you can take to get customers fast and sell your products like little pies.
And yes, you can really do this thing without any investment, without spending a dime on ads or whatever online marketing method.
Print On Demand Business Model
So, print on demand also known as POD is a business model that has become very very popular these days.
You can see a lot of school dropouts running their own successful POD business.
How? In fact, print on demand is very simple.
The concept is this: you create designs and put them on different products for sale. You might say "but I don't have any money to purchase my product stock, heat-press machine, transfer papers, printers and so on".
Remember I told you these two words " zero investment"?
What happens in the print on demand business is that you do not print on a stock of products waiting to be sold.
In fact, you make a sale and then you go about and print on the product. Really? Ahan!
Hence, the name Print on Demand. You print upon demand only.
When there's no demand, then there's no printing.
Best Print On Demand Companies
Well, as I said earlier, you won't need to invest in anything. And that's where a print on demand company comes to your rescue.
Nowadays, there's a handful of well-reputed print on demand companies that are here to cater to your needs as an e-Commerce person.
What a print on demand company does is that it acts as the middle man between you and your customer.
Basically, you and the POD company will share the profits.
Below is a small list of the best print on demand companies worth checking if you really want to start an e-commerce business online and make money from home.
I have personally worked with a few of them and I've never been disappointed.
Gearbubble is a very popular print on demand company that has all you need to start an e-commerce business.
They provide you with everything essential to get started, for instance, you can open your own shop on the platform itself, upload your design, create your products and they will do the rest, from production to shipping.
This shop is where your online store to where you will redirect your customers for them to purchase. And no you don't have any fees to pay to open a shop.
Gearbubble offers a variety of products on which you can print your own design. Look at the screenshot below to see the variety of products on which you can print your design.
All you have to do is create your design and upload on the products you choose to sell and the team at Gearbubble will handle production, customer support, and distribution.
How cool is that?
Shipping: Gearbubble ships everywhere. However, they take 4-7 to ship to the US. This is the time they take from production to delivery.
Profit You Earn: When you choose a product, you will see a base cost. The base cost is essentially Geabubble's cut on the product. So everything beyond that cost is profit to you. (See *** below)
Payment Method: They pay by Paypal on every 15th of the month
Location: Gearbubble works with every international seller. So, wherever you are, you are allowed to open a shop.
*** Let's say the base cost of a mug is $3.45. You put the price of the mug at $10.45. Then, the profit you will earn on this mug is $7.
Downside: The only drawback of Gearbubble is that they a very limited variety of products compared to other POD companies.
Now, let's say you're seeing some success with your e-commerce store and want to spread your wings to other marketplaces, you can still do that.
Gearbubble offers extension programs so you can sell your products on three of the most powerful e-commerce marketplaces; eBay, Amazon & Esty.
However, these exclusive services from Gearbubble are payable because there's a lot of tech things that they need to provide to you so you can export your products, or link your e-shops for an effective sales process.
And this doesn't come in free. You can click on the links above to see what I mean.
Printful is simply the #1 POD platform as it is so user-friendly, it has a beautiful interface and it offers a large array of products you can sell online.
But to be able to use Printful, you must already have a shop somewhere to link to your Printful account.
Don't panic! You can easily create an eBay, Amazon or any other online store and connect to your Printful account.
Printful has the best platform ever that will make you want to create design almost every day. It has 227 high-quality products and there are minimum orders for them to print your orders.
Printful actually offers integration with any of these e-commerce platforms;
Also, Printful offers a ton of video tutorials to help you get started.
Payment Method: Inside of your own store (eBay, Amazon, WooCommerce etc…)
So, if you are ready to learn how to start a business with Printful with no money, click here.
Teespring is another one of my favorite print on demand company.
They have high-quality products that I often create my own t-shirt and purchase myself.
Like Gearbubble, Teespring is a bit limited in products but what I love is the quality is premium not like Gearbubble whose t-shirt quality if a bit medium quality.
These products include:
Home Decor – pillows, tapestries, wall art, and posters.
Apparel: men t-shirt, women t-shirt, hoodies, tanks, socks
Accessories: phone cases, beach towels, tote bags, mugs and flags
The way Teespring works is simple. You set up a store on the platform itself and start creating products by uploading your design.
Teespring has officially integrated with YouTube. What that does is that your merch products are being displayed below your actual video.
With this tool, buyers can browse and select through a seamless point of sale right on your video pages without ever leaving your content.
So, if you have a YouTube video, this can be an amazing upsell method for more sales.
Delivery: 6 – 9 business days
Payment Method: Paypal or Payoneer
Printify is 100% amazing. It works just a Printful where you have to connect your own store, be it eBay, Amazon, WooCommerce, Wix & Shopify.
What I love about Printify is that they have such a huge array of products. You won't believe that they actually have over 250 products you can choose from.
Their customer support is top-notch and they are always ready to help you with anything you might need assistance with.
Like every other POD company, Printful handles production, customer support, and delivery.
One thing that Printful offers, that others don't is a premium plan for sellers to make more sales by lowering the retail prices.
How To Start An e-Commerce Business Without Investment – The Secret Sauce
Well, are you ready to know how to start a business with no money or funds whatsoever?
Firstly, to be able to make sales, you need traffic. Traffic is simply people coming to your online store.
The traffic powerhouse I'm going to reveal to you to make all this happen is PINTEREST.
Say what? If you think Pinterest is all and only about girly things, then you're definitely leaving a lot of money on the table.
Pinterest is a huge traffic generator and this is why I told you won't need to spend a dime on advertising to get your products to be seen out there.
Basically, you will take traffic from Pinterest and bring them to your e-Commerce store.
With Pinterest, you will get free organic traffic and this means you'll be making money without spending money. How about that?
** You will see that the above posts talk about "blog traffic" and here we're talking about an e-Commerce store. The principles are the same! Don't mind!
Pinterest, The Traffic Machine!
Pinterest is a platform that is hugely under-utilized by many businesses because they have this concept that Pinterest is for women only.
While it's true that Pinterest's audience is made up of 70% of female users, they are still "Audience" for businesses.
And what is even more fantastic is that it's proven that women spend more than men online.
Another important factor to note is that more than half of Pinterest's audience is on the platform to search for products.
This means that they have that purchase intent when they're using the platform which a super awesome thing for us business people.
Additionally, it means that they are not using Pinterest not just to search for stuff but they are also showing a pre-purchase behavior.
Click here for some interesting facts about Pinterest that you may not know.
Choose Your Niche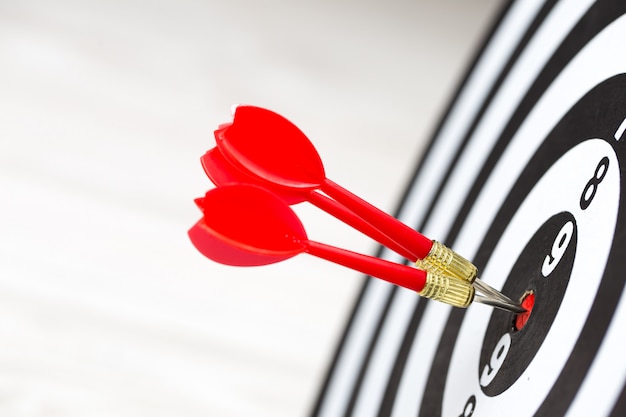 Now that you know where your customers will come from. You've gotta get started with setting up your e-commerce business.
First off, I highly recommend that you choose a niche to serve. Don't go ahead creating all kinds of products for everyone.
Instead, choose a niche and create your designs that will cater to this specific niche.
You know why? People are more drawn and keen to purchase from a niche store than a general store.
Below are a few reasons why you want to open a niche store:
You will have a more loyal audience that is ready to purchase.
Catering to a specific audience will help you create the design they want.
You'll get better at design since you'll be creating the same types of design every day.
Returning visits rate will be higher than if you were to have a general store.
With that said, if you want to sell to an audience that loves cats for e.x, you already can set yourself to be an influencer in that niche.
Take a look at the social media networks with accounts about cats only or dogs only or Motorcross only. That tells you something?
Personally, if I want to watch some videos about recipes, I will directly go to the Tasty's Youtube Channel.
If I need some tips for my next holidays abroad, I'll definitely check out Beautiful Destinations Instagram account.
You get my point here I guess! So, keep that in mind if you really want to set yourself apart as an e-Commerce store.
What You Need To Start
So, like any other business, you will require a few things that are just basic. No fancy laptops or big office ????
Tools you will need to get started are:
Computer/laptop
Good internet connection
Pinterest business account (click to sign up)
Canva or Photoshop (to create your pins)
eBay store (depends on which POD you choose)
Instagram account (for further exposure)
Attracting Customers To Your e-Commerce Business
I hope by now you have already grasped the concept of how to start a business with no money and how you can leverage the power of Pinterest to get your products in front of your target audience.
So how do you really drive traffic from Pinterest to your e-Commerce store?
This strategy is called a Pinning Strategy.
Pinterest is a visual search engine that is made up of Pins. Pins are simply the images that you see on the platform which is linked to a website, a blog or an online store.
Obviously, the process of uploading these pins to Pinterest is called pinning.
Of course, before pinning you need to have your pins ready and this where Canva comes into play. Pins are usually 1000px by 1500px or 1000px by 2000px.
After creating your pins where you will include the product to be sold and some overlay, text, you will have to upload them on Pinterest, write a catchy headline, a pin description, and lastly, the link to that product.
I suggest that you create a great store with at least 30-40 products to start so you have enough content to pin onto Pinterest.
In fact, you must be pinning every day if you want to see results. A successful pinning strategy is all about consistency and a bit of patience.
As I said before, it takes time for Pinterest to learn who you are and what your pins are about. So, don't give up if you don't the sales coming next week.
It takes time to make money!
Bottomline
I hope you've enjoyed learning how to start a business with no money, besides time, energy, and dedication.
Let me know in the comments below if you have any questions. I would be happy to help you out.